NOMINEE FOR EU MIES AWARD 2019
Our project Gertrudes 121 has been nominated for European Union Prize for Contemporary Architecture – Mies van der Rohe Award 2019.
The Fundació Mies van der Rohe and the European Commission by including this project in nominated selection admits our work as essential to improve our social and built environment.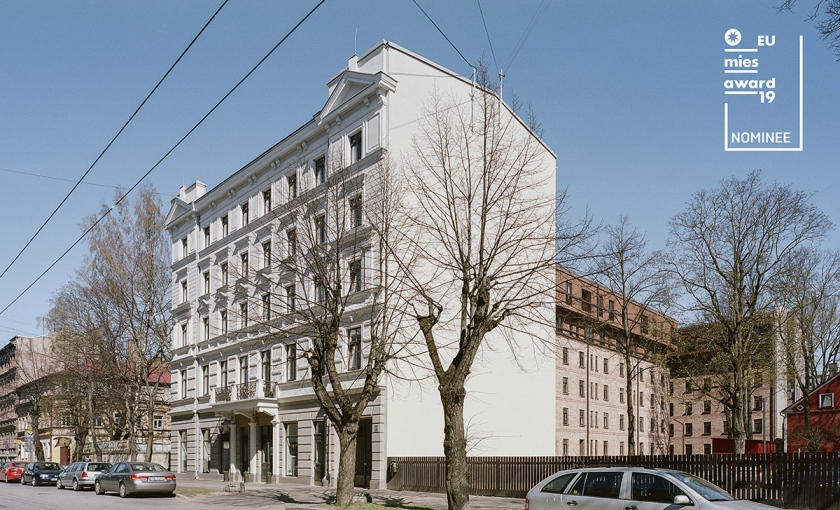 LATVIAN ARCHITECTURE AWARD 2018 RECEIVED
We have received the Latvian Architecture Award - the silver pineapple - second highest prize for the project of precious Gertrude!
LATVIAN ARCHITECTURE AWARD 2018
The Latvian Architecture Award (LAA) is an annual national architectural competition with the goal to identify and popularize the best Latvian architectural accomplishments and to encourage the development of architectural performance.
It is the biggest yearly event in Latvian architecture, recognized as an event of a national importance, and the prize is the highest reward in Latvian architecture.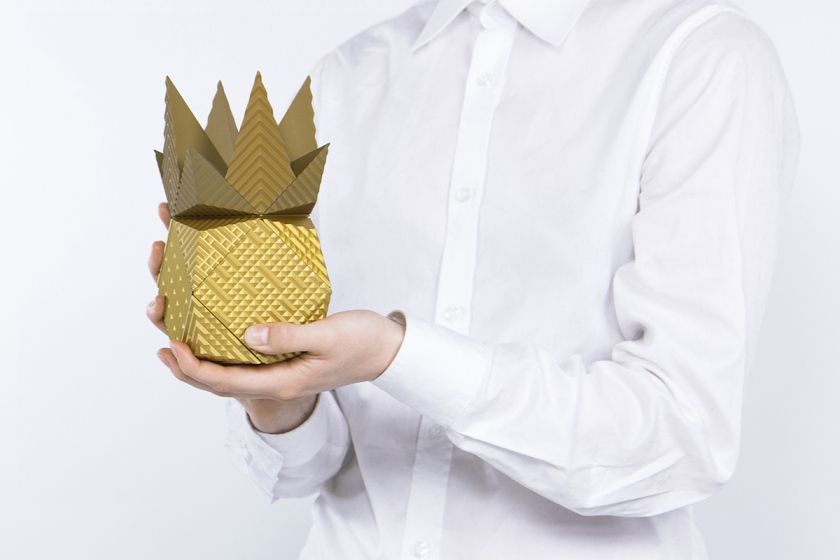 LATVIAN ARCHITECTURE AWARD 2018
Our project of three residential buildings on Gertrudes 121 is one of nine nominees / finalists for the prize.
The ceremony of the Latvian Architectural Award will take place in von Stricka's villa garden on May 18.
The renovated rental houses on the far end of Gertrudes is a remarkable and attractive project, which brings a new quality of living space to the sunken periphery of Riga center. A great part of this Riga 19/20 century-old industrial city's remnant heritage - rentals in the outskirts of the center - have not been repaired. Probably, rebuilding these houses, preserving the model of the rental management directly, can be called one of the recent trends, and it is to be hoped that such examples will contribute to further urban regeneration processes in Riga. The most prominent contemporary contribution and sign of the project is the superstructure above the courtyard building, which, with contemporary architecture, gives a clear and optimistic signal of the possibility of change.
Artis Zvirgzdiņš
LATVIAN CONSTRUCTION ANNUAL AWARD 2017
RECOGNITION for the Latvian pavilion in the EXPO 2017 in nomination WOOD BUILDING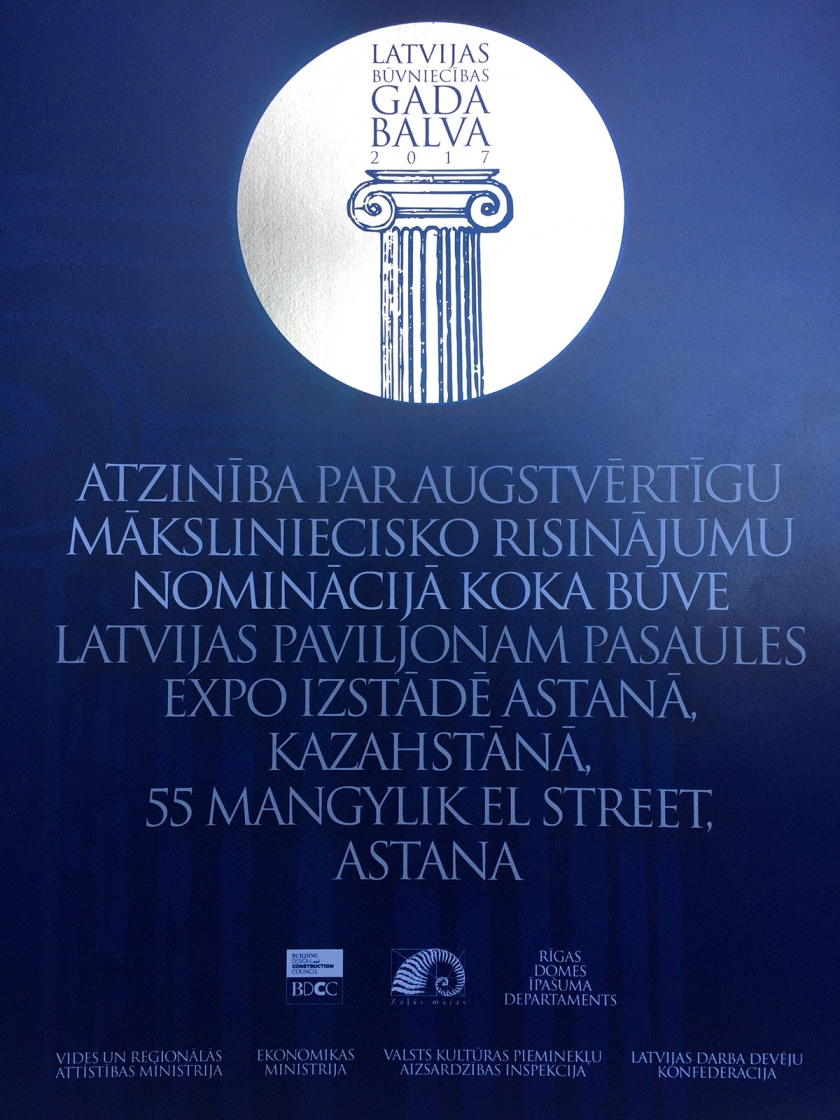 ON THE COVER of the "Latvijas Architektūra"
Magazine "Latvian Architecture" issue no. 133
Have an insight of our project on Ģertrūdes Street 121 and an interview with architect Agnese Lace by Dr. Arch. Janis Lejnieks.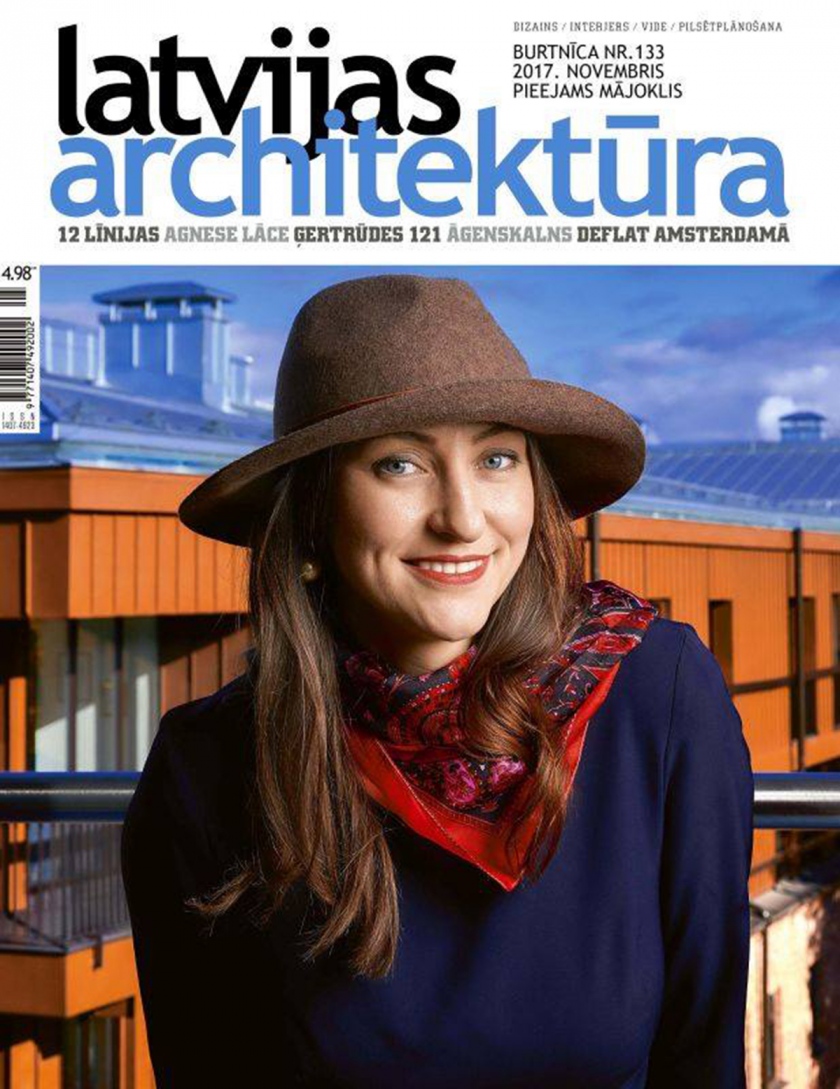 RIGA ARCHITECTURE PRIZE 2017
PUBLIC RECOGNITION prize for reconstruction of three residential buildings, GERTRUDES 121
The Riga City Architect's Office has selected 29 buildings out of more than 725 objects that were commissioned last year - members of the Riga Architectural show - 11 of them experts have been nominated for the final, one of which is our performance - Gertrudes street 121.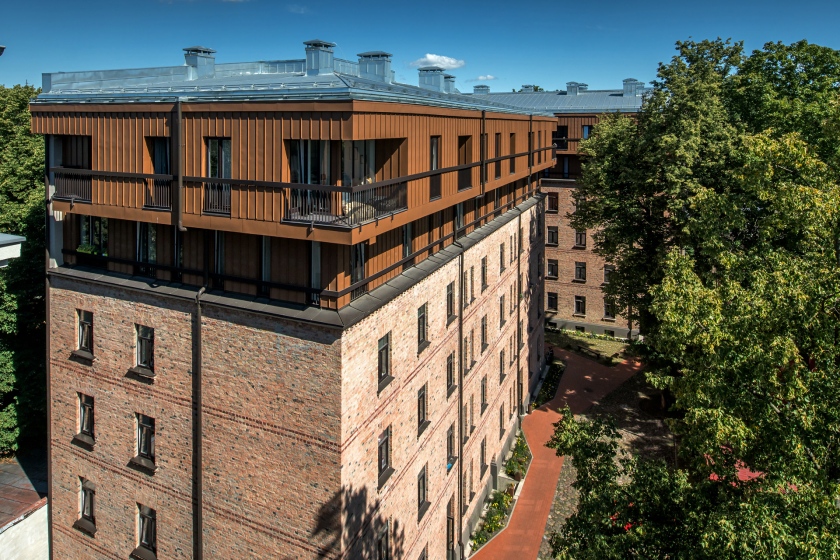 BRONZE AWARD in Astana EXPO 2017
First time since Latvia participates in EXPO - our pavilion has received recognition and 3rd prize by international organization BIE ("Bureau International des Expositions") in category "EXHIBITION DESIGN" in category for pavilions smaller than 400 scquare meters.